WaveDNA hosted the 2nd Weekly Silicon Drinkabout
Silicon Drinkabout is a regular after work drinks evening for startups every Friday!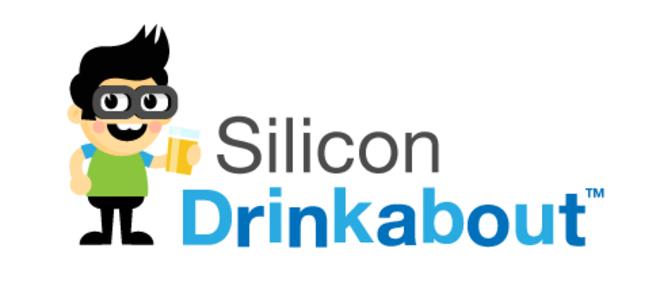 WaveDNA was proud to host the 2nd Silicon Drinkabout in Toronto, an event that is open to startups of all sizes as a place to meet like-minded people. The evening was filled with fun, relaxing, live music, as well as both new and old friends combined. The event took place on Friday November 22, 2013, starting at 6pm. Below is a summary of what our Silicon Drinkabout event looked like to the twitter universe.
Guess what just arrived? So excited, @SmithsonMartin world travelled DVS. pic.twitter.com/DPbFPOxOvr

— WaveDNA (@WaveDNA) November 22, 2013
Sharing the joy of making music with #LiquidRhythm on the giant 46 inch @SmithsonMartin #DrinkAboutTO pic.twitter.com/hFxPBeMJoV

— WaveDNA (@WaveDNA) November 23, 2013
Serving up some drinks at WaveDNA's #DrinkAboutTO party. Thanks @SteamWhistle pic.twitter.com/rG5etnxVMS

— WaveDNA (@WaveDNA) November 23, 2013
Having a blast @SiliconDrinkabt #DrinkAboutTO at the WaveDNA labs. There's still time to join the party! pic.twitter.com/Jweh6w6FXz

— WaveDNA (@WaveDNA) November 23, 2013
Making beats with #LiquidRhythm & @SmithsonMartin #Emulator @SiliconDrinkabt #DrinkAboutTO #Toronto #technology pic.twitter.com/hVHxVrs3NI

— WaveDNA (@WaveDNA) November 23, 2013
@djpardis nice drawing of the dj station @WaveDNA !! pic.twitter.com/Y7rGSVbMBq

— Helen Georgopoulos (@LenGeorges) November 23, 2013
Thanks Pardis for trying #LiquidRhythm on the DVS and then drawing it on the idea board. All the the best 🙂 pic.twitter.com/ElCHyy5rRL

— WaveDNA (@WaveDNA) November 23, 2013
Thanks @SteamWhistle for all the support for the second #DrinkAbout ever in Toronto. pic.twitter.com/MWSilczSd0

— WaveDNA (@WaveDNA) November 23, 2013