Ryerson's Digital Media Zone Hosted A Collaboration
Spent a great afternoon at Digital Media Zone with Our Friends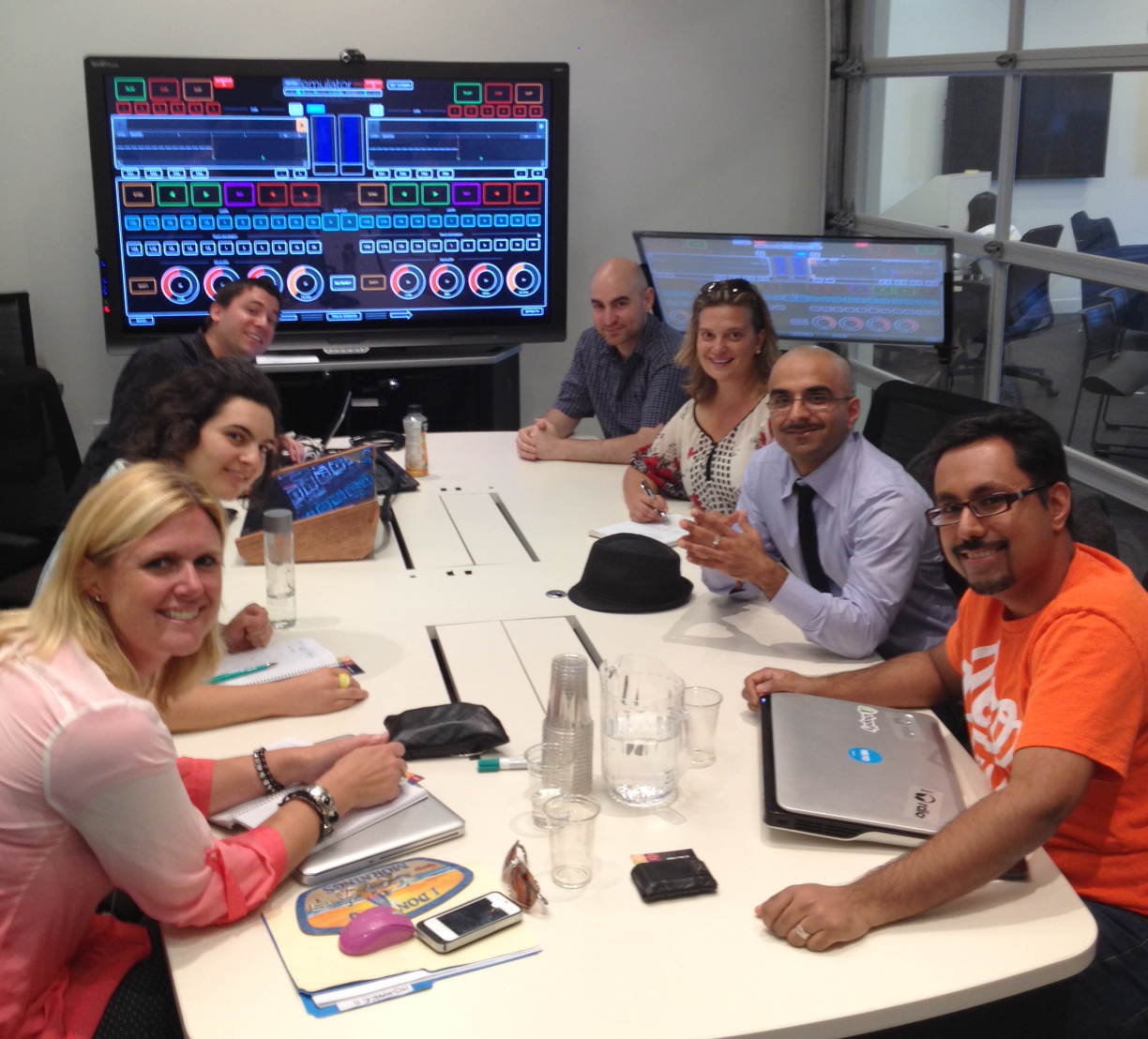 We had an exciting meeting this morning at Ryerson University's Digital Media Zone. Surrounded by our friends from the Centre For Music Education & Cognition and Smithson Martin, we discussed the educational merits of collaborating together. Stay tuned for more exciting news to follow in the coming weeks…
Here is some additional information about our friends:
The Centre For Music Education & Cognition is a privately held interdisciplinary music education centre wherein the primary focus is to support the musical, cognitive, and emotional development of its students within the framework of cognitive developmental research.
Smithson Martin is a software and hardware development company that focuses on programs for the future of DJ'ing. Their flagship program, Emulator provides the platform for most popular DJ software programs to be used on multi-touch screens.