A brand new bundle from Livid Base and Liquid Rhythm for hands-on beat production
Buy Livid Base and Liquid Rhythm For $449.00
WaveDNA and Livid have joined forces to bring you an elegant and hands-on music production bundle. With a custom MIDI-mapped interface, the Livid Base MIDI controller's multi-coloured buttons and touch-sensitive sliders light up when connected to Liquid Rhythm standalone. Create your drum tracks with style, experience this super-fun and powerful bundle today.
Buy Livid Base and Liquid Rhythm Now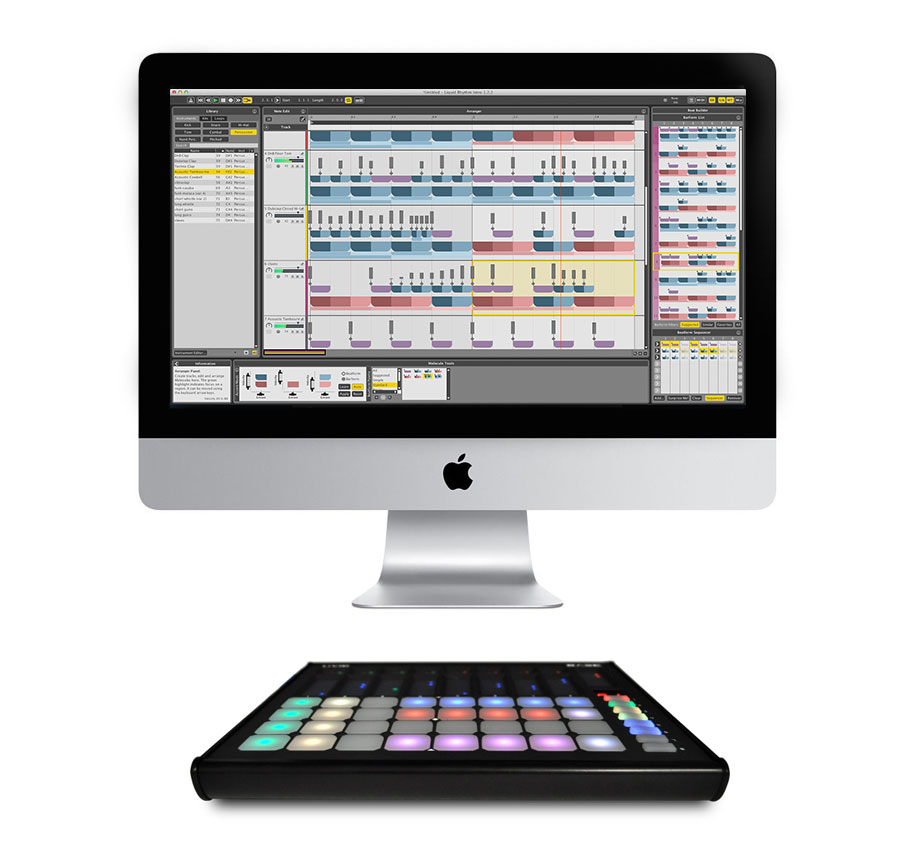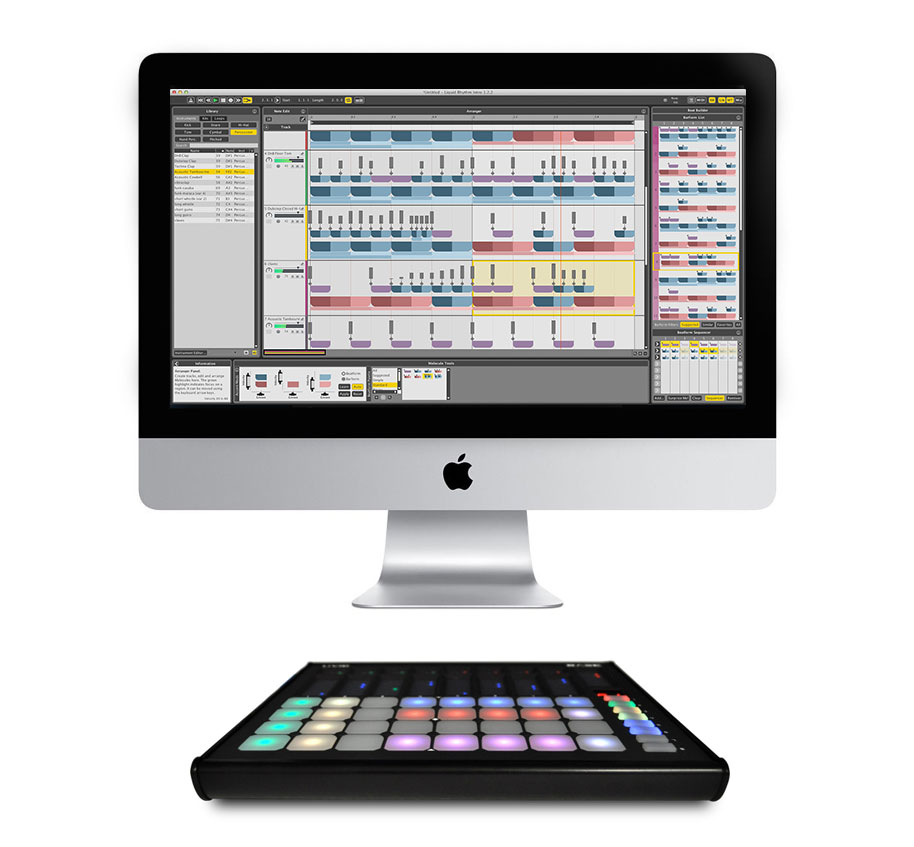 ---
Livid Base controlling Liquid Rhythm via plug n' play MIDI-mapping
---
An overview of Livid Base
Base is a new foundation for all your creative productions. Combining the technology of drum machines and touch screens, Base delivers a sleek new pressure-sensitive surface that doubles up the MPC's fabled 16 pads and opens up your hands to freely mix. With 32 pressure-sensitive pads, nine touch sliders, eight touch-sensitive buttons, and eight momentary buttons there's plenty of controls to play and control your set.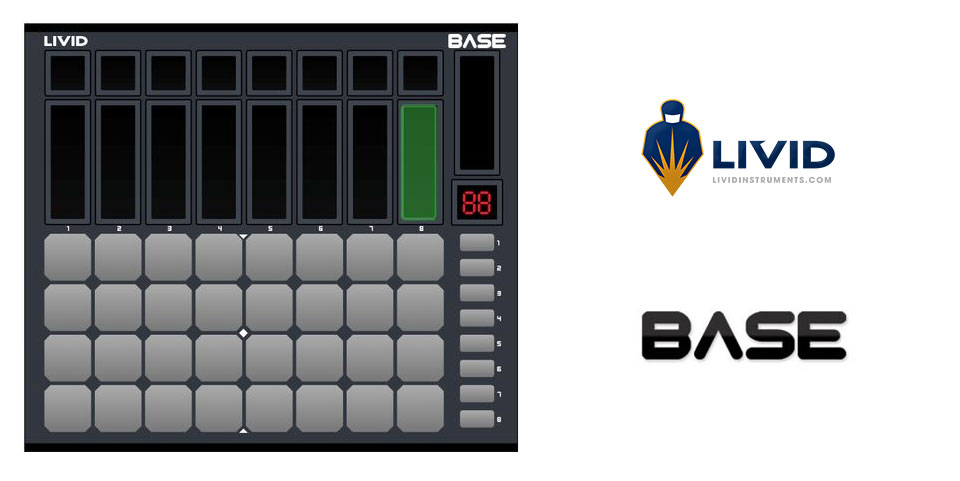 ---
Livid Base Is More Than Just A Fader
The touch faders on Base offer a lot more than your traditional analog fader. The LED feedback keeps you updated with the current value, and can adapt when you dynamically reassign the faders to your software. But these faders can also deliver a note and velocity when you touch them, potentially acting as a switch for instantly engaging effects, or playing a sound when you touch the fader. And because you can access any value at any time, you can instantly jump to new values as well as make smooth, continuous changes.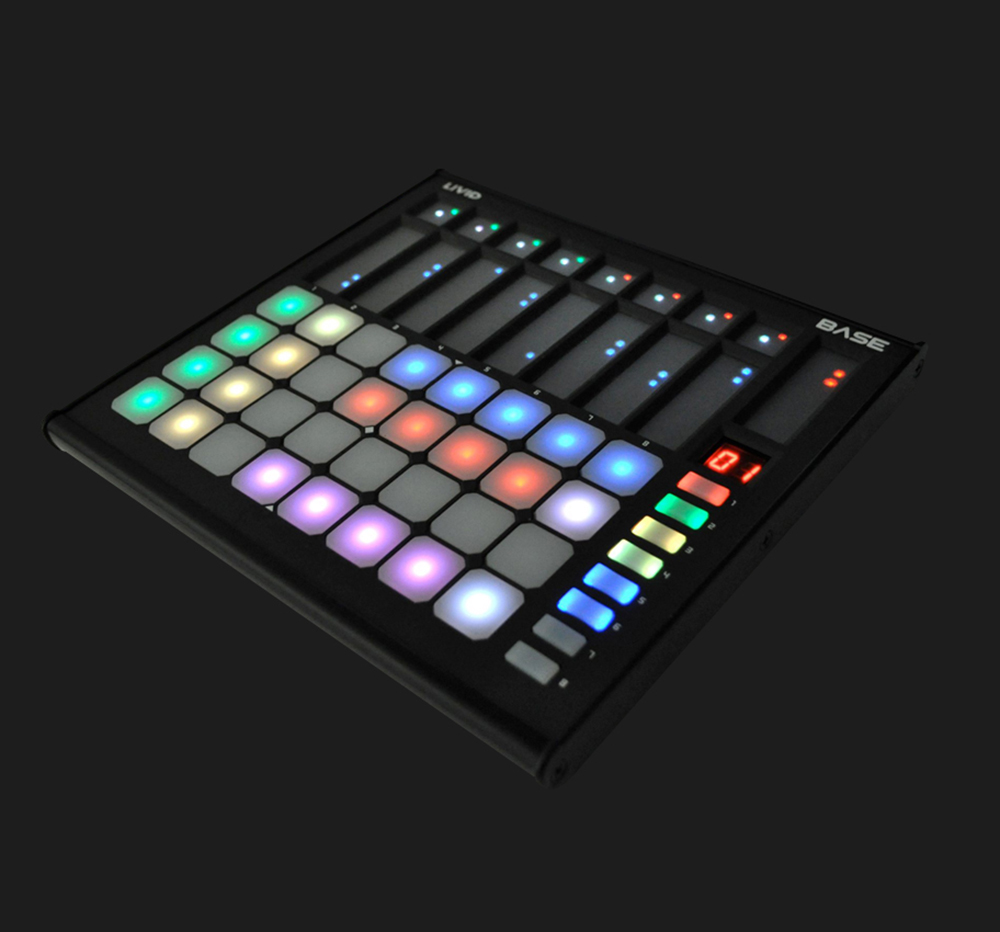 ---
Livid Base and Liquid Rhythm MIDI Mapping Layout – Mode 1: Beat Sequencer

Livid Base and Liquid Rhythm MIDI Mapping Layout – Mode 2: Arranger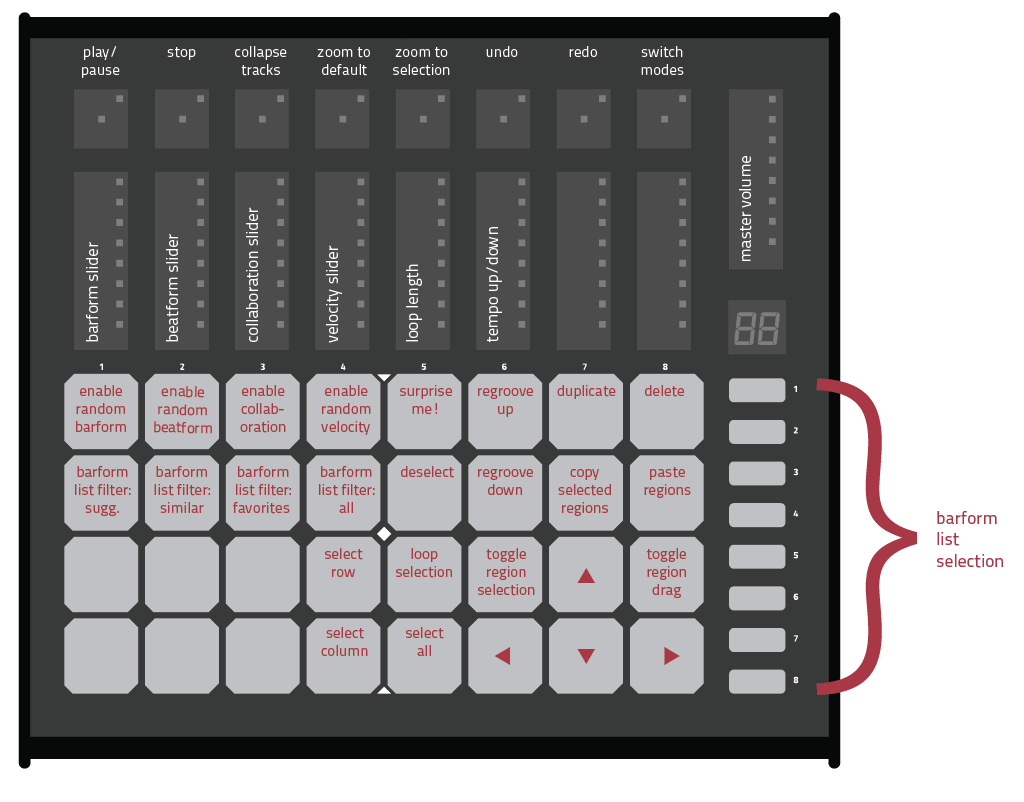 ---
Livid Base and Liquid Rhythm Bundle Specifications
Livid Base
Dimensions 10.25" x 11"x 0.75"
Weight 3 lbs
Completely editable with on board presets
Works with anything that supports MIDI learn
32 velocity / pressure sensitive pads with aftertouch
9 touch faders with multiple LED modes
8 touch buttons
8 function buttons
All controls have RGB lights
USB powered and class compliant (no drivers needed)
Constructed from high quality aluminum and rubber.
 Liquid Rhythm 1.2.5
Standalone mode
VST/RTAS/AU Compatible
Ableton Live 9 CLIPS Max for Live plug-in
BeatBuilder and BeatWeaver rhythm synthesizers
Complete MIDI effects suite including: Randomizer, GrooveMover, Accent Modifiers, and BeatForm Palette
MIDI-mappable
1GB media library featuring 7 distinct drum kits pre-mapped to the General MIDI standard
In-line editing paint and draw tools that let you use the Arrange screen as a canvas