Pheek Interviews with WaveDNA
DJ Shine Talks to Montreal's Pheek About Upcoming Projects, Software, & Gets Advice on the Creative Process
1998. A dark room. A legend. Some Plastikman. Jean Patrice Remillard goes home with the sweet sounds of minimal techno stuck in his ears and vows to become the best minimal techno producer on the planet …… Ok … perhaps we embellished some of that, however, many years after that inspirational moment, Jean Patrice, under the moniker 'Pheek' has definitely proven himself a unique power player in the global minimal techno scene.  Internationally acclaimed, world travelled and with multiple releases exploring peaceful minimal inspiration, Pheek has been pushing the boundaries of electronic and techno music production.  We caught up with Jean Patrice and grilled him on what makes him tick.
Who are you and where are you from? Labels? Affiliations?
My name is JP Remillard from Montreal and I make music as Pheek. I'm head owner of the label Archipel, which is my main home for releasing.
Do you remember your first introduction to music software?
I do, even if it's a while back! I was exposed to it in 1990 while a friend of mine had quite an impressive home studio with tons of gear and an Atari. I remember playing with Cubase 1.0 with him and was a bit lost, honestly.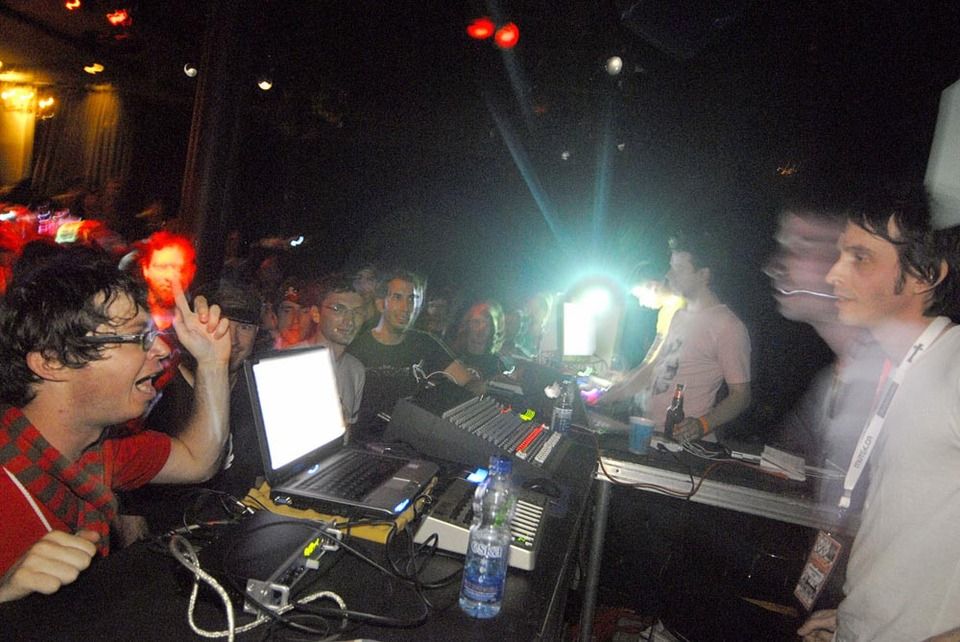 Often times users of music production software migrate through a few different programs until they settle down with one or more that speak to their personal needs and workflows. Could you describe your journey through the DAW world?
I first really started to get interested in making music around 1998 when I was finally able to buy my first gear. At that time, my friend was a roommate and we were quite excited by Rebirth which was perhaps my first computer real interaction. Then I got more familiar with Cubase again to produce and managed to pull a bunch of tracks. That lasted for a little while and parallel to that, I got into Fruity Loops which was where I felt extremely comfortable to produce. At that time, in Montreal, many producers making techno were also using it and we were swapping ideas and tips. It was very insightful.
Then I was part of a collective named Epsilonlab where we would do events, playing live only and we managed to be beta testers of the DAW that would change my life, be with me until now and that was Ableton Live. That was in 2001 and I was one of the first batch of people to play live with it, at that time it was version 0.5b and you would never know how stable it would be!
Nowadays I also use Studio One 2 which is very great for Mastering.
Please describe your workflow with regards to your creative process.
It's difficult to explain because being a dad, that really made me change my ways. But basically, I spend tons of time in sound design making canvas and live jams that I record. I have so many ideas, sketches and random things all layered in Live. The next part is to take detachment from it for a while and then come back to it and try to find combinations of sounds that actually make sense. The last part is about percussion and rhythm that gets in there to support the main idea. I'm really obsessed with deconstruction of grooves. It usually starts simple and then add layers to eventually start moving things around until I get something partly unsettling and comforting.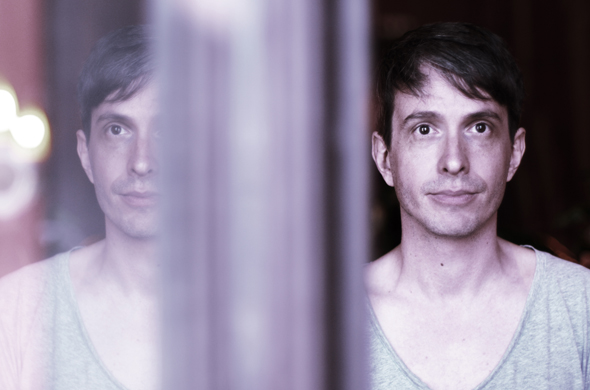 How do you use Liquid Rhythm in the studio or on stage?
At the moment I don't play live so much, so eventually it will be on stage but I use Liquid Rhythm in production only.
What hardware controllers do you use with Liquid Rhythm?
Just Lemur.
Mac or PC?
Both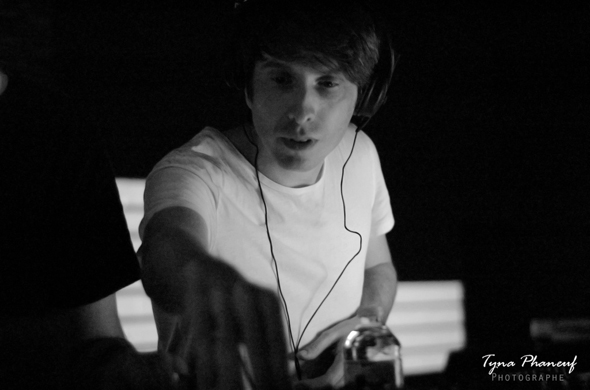 Creatively speaking, what kind of advice would you give to someone who is just starting out and looking to get into making electronic music?
I teach music and sound in a school, so I get to talk nonstop about production, sharing advice. The one that seems to comfort a lot of people is that I compare making music as shopping for clothes. If you start with the expectation of making/finding something really specific, you'll end up pretty much nowhere. It's more productive to play with sounds, see what comes out in the here and now, not to worry too much if it fits, if its good but be more focused on making something happen. if you look for that specific pair of Jeans, you often come back home empty handed.
It's crucial to remain yourself in music and that starts with leaving expectations aside.
What do you want to see from music production software in the future?
I think the next generation of music software will be something with artificial intelligence, where the software gets to know you as you produce to eventually come up with solutions, ideas, jamming partnership based on what you do. It might sound a bit unreal but I think eventually that will have to come.
What projects are you currently involved with?
An EP where I use Liquid Rhythm a lot, for Archipel. I also have an album in the making with a friend, while also another one with a long time partner. So it is busy times. The making of a live performance with my wife is something that is also taking shape, which should be very fun!
What are some pain points in your production workflow you'd love to see improved?
Finding time and space to make it happen! But more seriously, I need more ways to generate random melodies. This is why I use a lot Numerology or Reaktor. But there's always room for more.
Who do you think we should interview next?
Perhaps my friend Jason Corder?
https://soundcloud.com/pheek/excerpt-from-ep-on-archipel