The Gesture Controlled Armband – Introducing Myo
Myo Armband
Click Here To Pre-Order Now
The Myo gesture and motion control armband lets you use the movements of your hands to effortlessly control your phone, computer, and so much more. The first units will begin shipping early 2014. Pre-order today to reserve yours.
Your muscles talk, Myo listens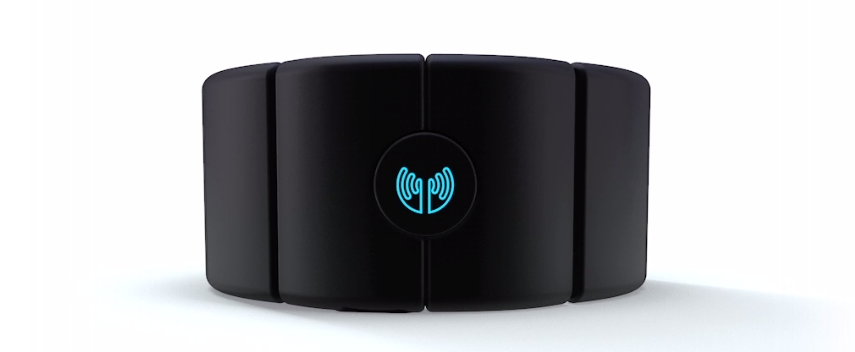 Eight EMG sensors, a nine-axis IMU, and ten thousand ways to use them
With eight advanced EMG sensors and a nine-axis IMU, the Myo gesture control armband has been engineered to recognize a set of hand gestures, along with the speed, direction and angle of your arm. The nine-axis IMU is made up of a single chip containing a 3-axis accelerometer, a 3-axis gyroscope, and a 3-axis magnetometer.

The idea of MYO traces back to the co-founders' university days, where they explored various wearable technologies while working on a navigation aid for the blind. Lake said since brain control isn't quite there yet, his team found muscle sensing to be the next best thing. From what we saw and tried today, Thalmic Labs seems to be on the right track: We watched co-founder Aaron Grant play Call Of Duty: Ghosts using just a pair of MYOs, and he was able to make his avatar run, crouch, jump, fire weapon and reload. Lake also gave a demo on music playback control and slideshow presentation on an iPad, both of which worked just fine. But it doesn't stop there; the CEO also sees opportunity in industrial robotics, space application and even gesture-based authentication.
The retail version of the MYO will arrive within the first half of 2014, and not only will it be half as thick as the MYO Alphas shown today, but it'll also feature at least two core applications that will make full use of the armband.
For full details visit Myo's website.