Touchboard: Draw Your Next DJ Controller With Paint?
Touchboard – Now anyone can transform touch into sound (and so much more!) with the TouchBoard, an easy-to-use Arduino-compatible device.
We've seen exciting touch-based projects in the MIDI controller in the past – most notably the conductive Makey Makey board that allowed bananas (or any conductive object) to be turned into a simple trigger for any type of project. Bare Conductive, the team behind TouchBoard, got their start making conductive paint that allowed users to build conductive circuits on walls, tables, and other unique surfaces. The Touch Board project takes the conductive circuitry to the next level, with a Arduino-compatible board that packs a solid feature set:
Touch sensing – The world is your interface!
Distance sensing – You don't need to touch your sensors to use them!
Arduino-compatible – Easy to program and works with popular shields
MP3 Player / MIDI device – Make a symphony of sounds!
MicroSD card socket – Change the sounds just by changing the card
Standard 3.5mm audio jack – Works with headphones and speakers
Lithium Polymer (LiPo) – Stand alone projects that recharge via USB
HID capable – Turn the Touch Board into a keyboard or mouse
Watch the full details of the project in the below video – or check out their Kickstarter for more info.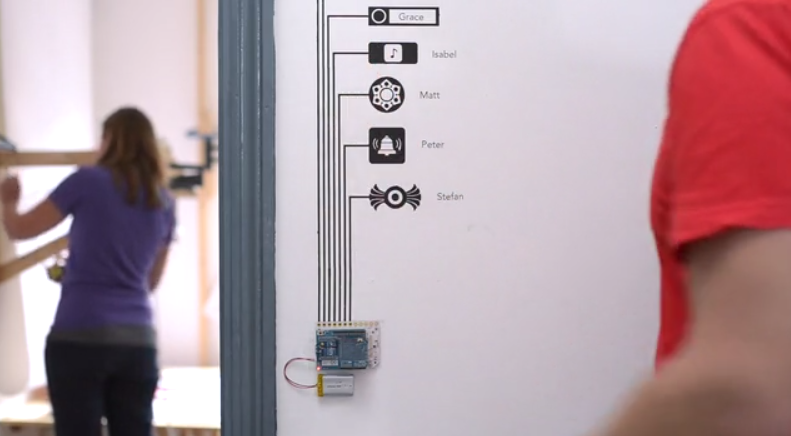 At around $72, this technology could very easily be used to craft a brilliant but low-cost solution for DJs and live performers looking to build their own controllers with very little electrical engineering experience. We immediately see a great opportunity for prototyping different types of controllers with this device, or quickly transforming a large surface into a controller without a major construction process.