macProVideo 10 Year Anniversary Sale
macProVideo just turned 10 years old and is offering users 60% off their entire video library!
On February 24, 2005, Martin Sitter started the website that would become a revolution in the way that people learn audio and video production. macProVideo is an online education community offering users world-class training and tutorial series for the leading audio and video applications. With a  macProVideo or AskVideo membership, you get access tothousands of these tutorial series as well as an active user community.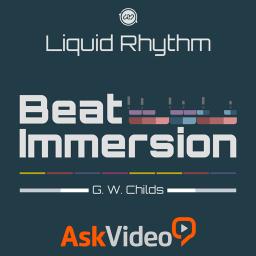 To celebrate this achievement, macProVideo is offering users 60% off their entire library of tutorials. Don't wait too long to take advantage of the biggest sale in macProVideo history because it all ends on Thursday, March 5th, 2015! To access the sale, use coupon code 15bdayPartnersAAM60 on the macProVideo coupon page.
Also 60% off is the Liquid Rhythm Beat Immersion tutorial series created by G.W. Childs IV. In this series, G.W. walks you through 40 videos and over 3 hours of instruction that will show you how to make the most of this innovative and powerful software. You can access the Beat Immersion series here and read our interview with G.W. Childs here.