Canadian Musician Magazine Review about Liquid Rhythm by Paul Lau
Canadian Musician Magazine Features WaveDNA
The happiest Musician, Producer and MIDI & Digital Audio Specialist  in the world, Paul Lau, spent time with WaveDNA's Saro Migirdicyan and Helen Georgopoulos getting to know Liquid Rhythm, WaveDNA's Beat Generation Software. Paul's inquisitive nature and enthusiasm for music technology made for one of the best product demonstrations ever.
In Paul Lau's own words "Groove makers using Ableton Live 9 Suite with Max For Live will not be able to live without Liquid Rhythm. The integration is seamless and powerful."
An experienced Ableton Live user commented to Paul Lau that Liquid Rhythm "gives a speed boost to creativity without sacrificing inspiration."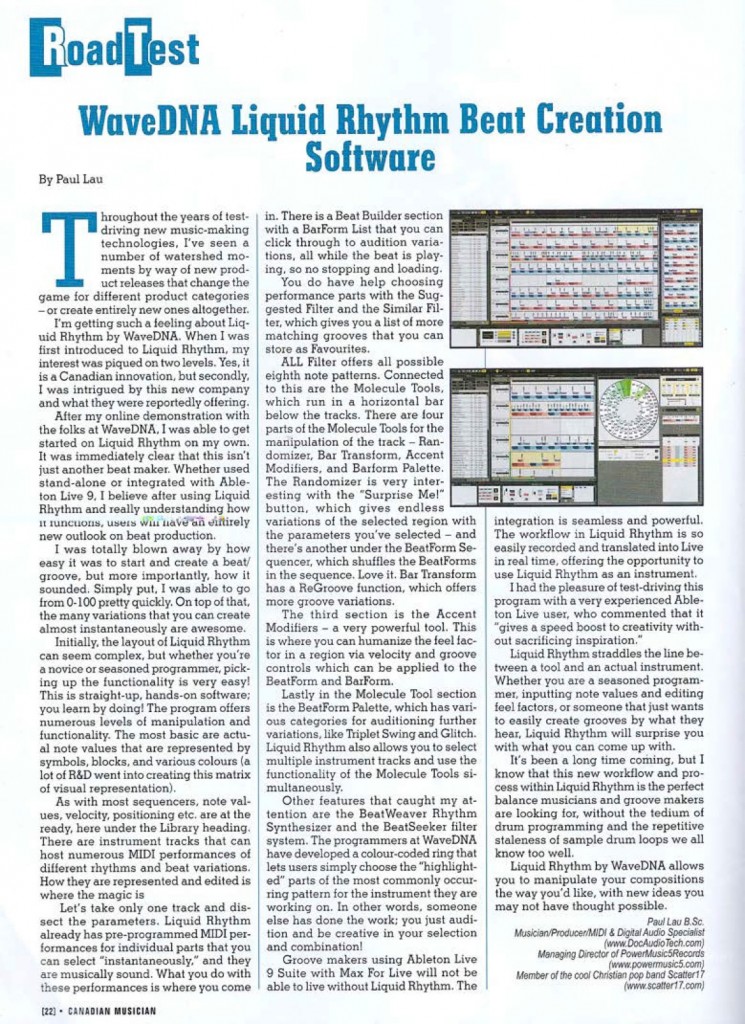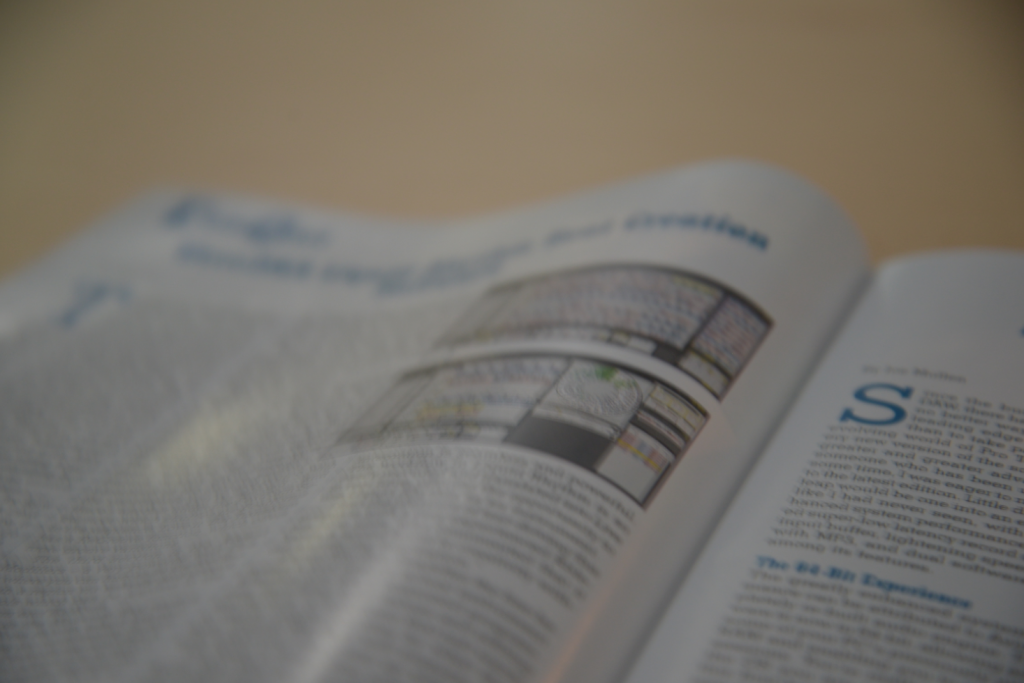 A bit about Paul Lau; B.Sc  Managing Director of 
PowerMusic5Records
 and member of the cool Christian pop band 
Scatter17
. Paul reviewed Liquid Rhythm for 
Canadian Musician Magazine
 November / December 2013 issue. Check out the latest issue on page 22 for the complete article about Liquid Rhythm.
Thank you to Canadian Musician Magazine!