BeatSeeker
If the BeatWeaver Rhythm Synthesizer were a gallant and faithful winged horse that you'd bravely ride into battle, the BeatSeeker would be the saddle and reins you'd need to mount the beast.
Perhaps that's a bit of a stretch, but seriously, the BeatWeaver can be an intimidating mass of information to negotiate through. That's why the developers at WaveDNA built the BeatSeeker, an intelligent algorithm that highlights the most commonly occurring patterns for whatever instrument you're working on.
Our team of astute scientists studied several hundred songs from a variety of genres (hip hop, d&b, trance, house, rock, metal, jazz, to name a few) to put this feature together. No rodents were harmed during its inception.
It works automatically: Just select a region in the Kick track, for example, and watch the highlighted patterns in the BeatWeaver adjust to reflect the best Kick patterns. The darker the color, the more likely the occurrence.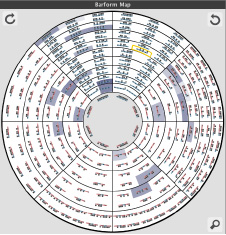 You can also simplify the look of the BeatForm Map by hiding all the patterns the BeatSeeker hasn't highlighted.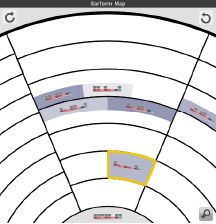 When you first start Liquid Rhythm, the BeatSeeker is activated by default. ..and if you use the Beat Builder (which you'll love if you haven't yet), the top twenty patterns in the "Suggested" BarForm list are generated by the BeatSeeker.
To learn more on how the BeatSeeker effects the rest of Liquid Rhythm, please refer to the following blog post by Glen Kappel, our Lead Researcher. "Suggested" by Who?.
Please Note: Beat Seeker is automatically functioning in the Intro version to supply the top suggestions per instruments within Beat Builder. It's settings cannot be altered in Liquid Rhythm Intro. Setting and Beat Seeker panel is available in the standard version inside the Beat Weaver panel.