"Seriously, Liquid Rhythm takes drum editing to a whole other level."
- G.W. Childs IV, AskAudioMag.com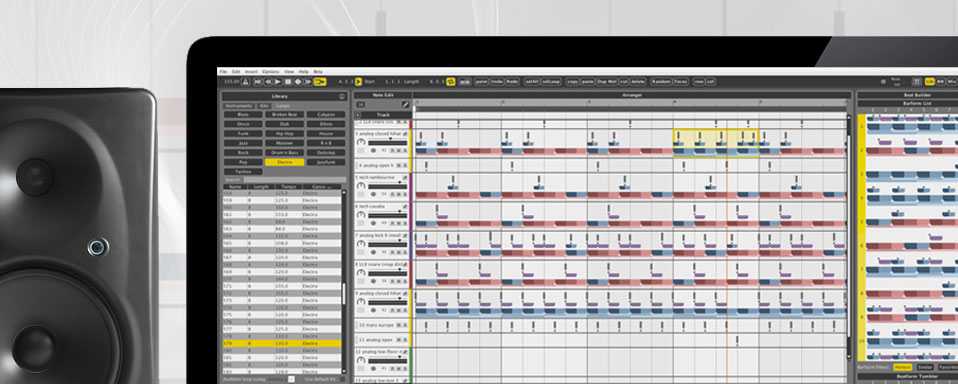 ---


In celebration of MusikMesse, the team at WaveDNA is offering significant discounts to both versions of Liquid Rhythm.
This sale is in effect from March 10 to March 23, 2014.
---
Liquid Rhythm.
Create Beats. Have Fun.
Liquid Rhythm is the MIDI sequencer and beat creation software that you'll leave the piano roll for. Paint beats with groups of notes and remix your rhythm patterns with powerful MIDI effects.
Efficiently Develop Human Sounding Musical Ideas
Quickly Access Ten Quadrillion Patterns
Streamline The Creation Of Rhythm Tracks
---
Liquid Rhythm's powerful MIDI sequencing and editing tools can be used to create and remix MIDI patterns directly in Ableton Live clips. This allows for a seamless integration of Liquid Rhythm's powerful MIDI editing tools into any existing Ableton Live production and performance workflow.
---
---